The weekend massacre of 10 foreign tourists likely spells an end to Gilgit-Baltistan's attraction as a mountaineering hotspot, as the sudden appearance of Taliban fighters in the area, and their determination to kill seemingly any foreigners they see, makes it just too dangerous.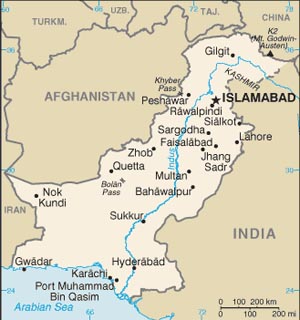 The attackers were apparently part of a new faction of Pakistani Taliban, dubbed the Junood-ul Hifsa (JuH), and which is aimed at attacking foreigners in retaliation for the ongoing US drone war against Pakistan's tribal areas.
Yet most of the victims of the attack weren't Americans in the first place, with only one of the ten apparently having a US passport. The rest were Russian, Ukrainian and Chinese.
Pakistan's government reportedly has captured 37 "suspects" in the incident, and has taken them to an undisclosed location for "interrogation." The initial reports said 15 gunmen were involved in the attack, so it is unclear if the captives represent supporters of the faction or other fighters simply not involved.
Last 5 posts by Jason Ditz