Iranian President-elect Hassan Rohani has reiterated that his foreign policy, when he takes office in August, will be centered around diplomacy and an effort to "reset" relations with the world after years of acrimony.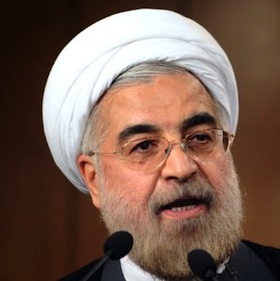 At the same time, Rohani insisted that he isn't advocating simply knuckling under, and that the nation will retain its civilian nuclear program. He did however promise more openness on policy and transparency on the talks.
Rohani didn't appear to have any delusions about this being an easy path, acknowledging that relations between the US and Iran are "complicated" and hoping that he could improve ties or at the very least get the US to agree to stop threatening them.
Rohani's experience as a diplomat and reputation as a reasonable person has caused major concern among hawks, particularly in Israel's government, who see his election as a huge obstacle to starting a war.
Last 5 posts by Jason Ditz