At least 25 people were killed and 65 others wounded today in a bombing attack against a high profile political rally in the Kurram Agency of Pakistan's Federally Administered Tribal Areas.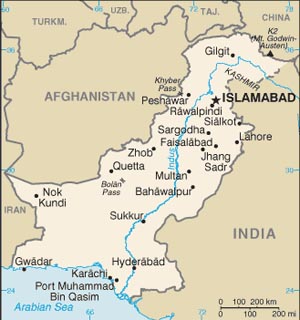 The rally was for the Jamiat Ulema-e Islami-Fazal (JUI-F) party's candidate Munir Orakzai. The Pakistani Taliban faction which claimed credit for the attack says it targeted Orakzai, though he was unharmed in the strike.
JUI-F is one of the three JUI offshoots after the party split in 2002. The groups are Deobandi Islamist movements noted for their religious conservatism. Orakzai has been an independent MP in the past and an influential tribal leader. He joined the JUI-F earlier this year after completing his pilgrimage of Mecca (Umrah).
Today's attack on their rally is just the latest of countless attacks against political rallies across the nation, and indeed across the political spectrum, leading up to this weekend's election. The attacks are expected to seriously limit turnout in some regions.
Last 5 posts by Jason Ditz