The US-backed Saudi government has announced that it intends to continue its ban on the construction of Christian churches, and indeed a ban on all non-Muslim places of worship, despite rumors that a change was pending.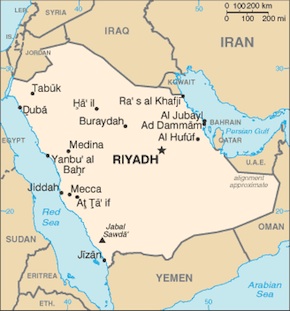 Justice Minister Mohammed al-Issa confirmed that the policy was not going to change, reiterating that the Saudi government "does not allow the establishment of non-Muslim places of worship."
Over the past few years there had been speculation that a change could come, with Time Magazine reporting in 2008 that the Vatican was in talks to create a special exemption for Catholics, allowing them to build churches. Though overwhelmingly Muslim, of course, Saudi Arabia has more than a million Christians, mainly foreign workers.
Though the US gives lip-service to seeking freedom of religion in Saudi Arabia, the State Department is mostly mum on the matter, praising the Saudi government for giving people a de facto privilege to worship in their own homes, even though that is not guaranteed by law and religious minorities, indeed even Shi'ite Muslims, are persecuted regularly.
Last 5 posts by Jason Ditz