The Spanish government has authorized a new deployment of 500 US Marines and associated aircraft to the southwestern Moron de la Frontera air base today, composing America's new "rapid reaction" strike force for Africa.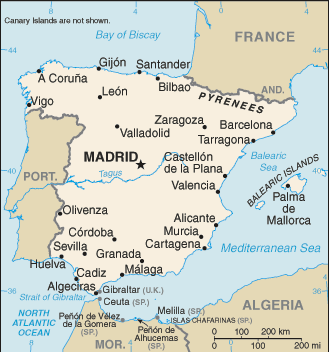 US embassy officials say that the deal was reached "following the tragedy in the Libyan city of Benghazi," and that it convinced the US it needed to be able to launch military sorties into Africa at a moment's notice.
The US and Spain have a military cooperation deal dating back to 1988, and Deputy Prime Minister Soraya de Santamaria says that the deployment is "temporary," authorized for only a period of one year.
African Command (AFRICOM) has made much of its desire to have a rapid deployment capability across Africa, but has found convincing African nations to allow them bases no easy task. Using the Spanish coast may ultimately be a compromise gateway to Africa for the time being, but AFRICOM's leadership has made it clear they want much, much more than just a single group of 500 Marines on call.
Last 5 posts by Jason Ditz