Venezuelan President-elect Nicolas Maduro has blamed the US Embassy for violent post-election protests today, saying the embassy has been financing "neo-nazi groups" in carrying out attacks.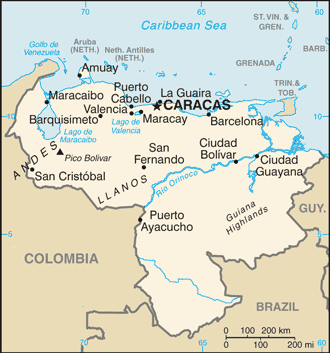 Officials say that seven people were killed in today's protests, and 61 others were injured. Prosecutor Luisa Ortega says that 135 people have been arrested nationwide.
The rallies were called by Henrique Capriles, the other candidate in the elections. Though the election council ruled he was defeated, he is now demanding recounts and says he won't recognize the result of the razor-thin vote.
The US State Department says it won't recognize the results either, and they are also demanding a "full recount" and says they won't accept the election's certification by the election commission either, even though that's already happened.
Maduro and Capriles ran a particularly ugly campaign, and Venezuela seems divided more or less down the middle on the two of them. The US is clearly more comfortable with Capriles, however, and is unlikely to recognize any result that doesn't give him the office.
Last 5 posts by Jason Ditz