Secretary of State John Kerry's efforts to kickstart peace talks between Israel and the Palestinian Authority were quickly rebuffed by Israel a few days ago, when they refused to make proposed concessions. The Palestinians are now adding that Kerry's own promises aren't going to be enough for the talks to get going on their own.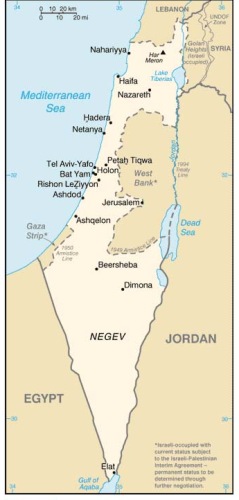 After failing to get any concessions out of Israel, Kerry had sought to make up for it by promising significant US economic aid in an effort to get the West Bank economy, always on the brink of collapse, growing at least a little bit.
Palestinian President Mahmoud Abbas is reportedly staying firm on his demands, which at the moment center around Israel bringing some sort of proposed border for independent Palestine to the table.
Officials familiar with the situation say that Abbas believes the economic measures by Kerry might improve the PA's standing for a few months, but that the long-term problems of being unable to move closer to statehood is the most serious for PA officials, especially with elections expected soon. If they can't present some sort of proof that the next talks are making real progress toward a deal, officials seem to believe even holding them will be a drag on their election prospects.
Last 5 posts by Jason Ditz