Secretary of State John Kerry's efforts to kickstart a new round of talks between Israel and the Palestinian Authority seem to be dead before they started, as suggestions of a "land-for-talks" deal were immediately shot down by Israeli officials as unacceptable.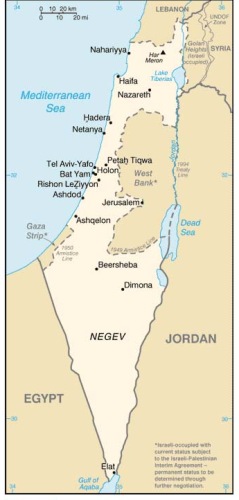 Kerry had sought a deal that would give the PA more de facto control over Palestinian territory in the near-term in return for them agreeing to return to talks. PA officials say that the issue of prisoner mistreatment is the most pressing concern for them, and remains at the top of their own list.
Israeli officials say that the gap between their government's position on Palestinian statehood and the PA's position is so wide that there is no point in making even minor concessions to return to talks, adding that any concessions would "harm Israel."
Israeli officials have demanded an unconditional return to talks with no preconditions attached. PA officials have said they need at a minimum a freeze on settlement expansion, since they can't negotiate final borders with the territory available for them constantly shrinking during the talks as more is appropriated to the settlement enterprise.
Last 5 posts by Jason Ditz