Though his first effort to publicly kickstart a new round of peace talks between Israel and the Palestinian Authority was rebuked when Israel ruled out any concessions, Secretary of State John Kerry insists that he still believes peace is "not easy, but possible."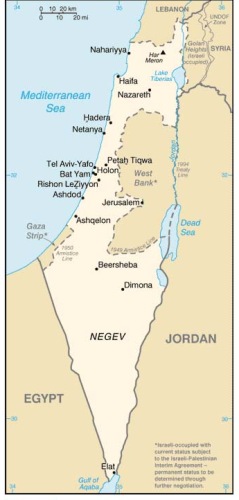 "You have to believe in the possibilities to be able to get there," Kerry added, though this comment makes it sound as though his "belief" is simply an attempt to formalize the Tinkerbell effect as part of US foreign policy.
Kerry says he is exploring several ideas for the peace process, but the indications are that any real progress is going to have to come behind the scenes, since Israel's foreign policy officials in particular depend on political support from factions overtly opposed to peace on general principle, and public efforts to get them to make any concessions are inevitably an opportunity for such politicians to grandstand about the futility of such efforts.
US officials indicate that a major goal is solving "mistrust" among the Palestinians, but how they expect to conceivably do this so long as Israel remains determined to maintain the status quo while lamenting that the lack of a deal is entirely the fault of the Palestinians is unclear.
Last 5 posts by Jason Ditz