Nearly three years late, Israeli Prime Minister Benjamin Netanyahu has finally apologized for the Mavi Marmara attack, in which nine aid workers, including eight Turkish citizens, were killed.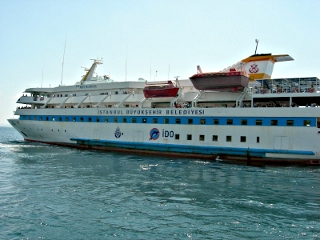 The apology came at the behest of President Obama, who said it was important for Turkey and Israel to reconcile after the May 2010 killings fueled years of resentment.
Reflecting just how split Israel's new coalition government is, he was immediately condemned for the apology by Avigdor Lieberman, expected to be the next Foreign Minister, who said any apology to Turkey would "undermine" the morale of the soldiers involved in the killing, and insisting that the official Foreign Ministry stand that the killing were "self defense" was unchanged.
The Israel Foreign Ministry has issued several theories for the Mavi Marmara incident, claiming at one point that the boat was full of al-Qaeda terrorists with assault weapons, and that the attackers somehow had the presence of mind to throw every single gun overboard before the ship was captured just to make Israel look bad.
Last 5 posts by Jason Ditz