An Afghan Local Police (ALP) member, described as a "former" Taliban fighter, has launched an insider attack overnight in a Badghis Province, attacking a police checkpoint and killing five police officers before escaping into the countryside.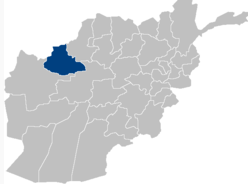 The attack occurred in a remote part of the Qadis District, according to provincial officials, and the ALP attacker's relatives have been arrested in hopes that they might have some idea where he went.
Though called police and given policing powers, the ALP aren't actually members of any branch of the Afghan government, and are rather loose-knit militias funded by the US, which hoped to attract former Taliban fighters with paid positions. The ALP have a reputation for human rights violations.
With admissions standards even lower than the Afghan National Police, however, it seems the ALP in this case has also served as a convenient place for Taliban fighters to infiltrate, waiting for a time to strike.
Last 5 posts by Jason Ditz