At least 17 people were killed today, and 42 others badly wounded when a car bomb detonated in the Jalozai Refugee Camp outside of Peshawar, near the Afghan border.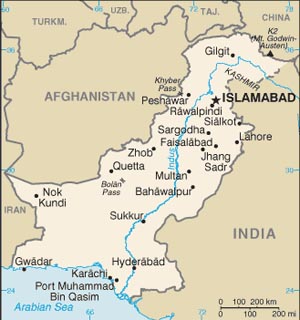 The bomb was detonated near a cluster of people during food distribution, sparking panic throughout the camp and putting a nearby hospital in a state of "red alert."
Jalozai is the largest refugee camp in Pakistan, housing tens of thousands of internally displaced persons (IDP) from across the tribal areas. The camp and others were set up when Pakistan's military began invading the tribal areas.
So far no group has claimed responsibility, but the local Taliban faction denied it, saying the attack was "inhuman and un-Islamic." There was no indication if the bombing was targeted at a specific person, or if it was just a general attack designed to sew fear.
Last 5 posts by Jason Ditz