The massive weekend bombing in the Pakistani city of Quetta has left not only a major death toll, but anger in the streets and in government buildings, where officials struggle to shift blame for the attack.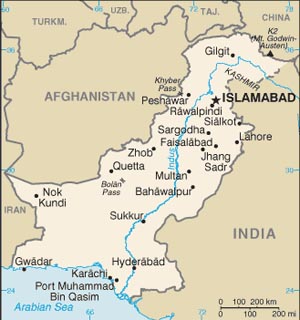 Balochistan Governor Nawab Magsi blamed the attack on intelligence agencies, accusing them of being "too scared or too clueless" to stop the attack. Magsi was given huge amounts of extra authority after the last attack, however, and many are blaming him for not stopping the strike.
The Lashkar-e Jhangvi (LeJ) claimed credit for the attack and the group, whose entire existence centers around attacking Shi'ites, seems to be able to carry out such attacks with virtual impunity, leading to speculation that the government doesn't really want to stop them.
Shi'ite protesters in Quetta, sick of the constant barrage of attacks, have urged the military to step up and take over direct security in the city, convinced that the local police simply are unable or unwilling to do so.
Though this is unlikely in the near term, the continued anger may well be reflected in the next elections, scheduled for April, in which the ruling party and other mainstays of Pakistani policies will try to explain why their security plans haven't stopped sectarian violence, and why voters should choose them over newer parties with different plans.
Last 5 posts by Jason Ditz