Despite President Francois Hollande playing to the crowd as the "savior" of Mali for having successfully brought several central towns back under control of the military junta, the war seems far from over, and French warplanes continue to pound targets in the northern desert.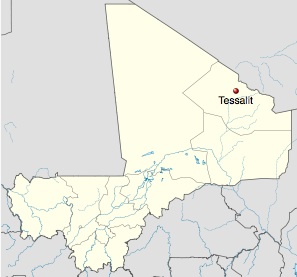 Air strikes appeared focused around the town of Tessalit, not far from the Algerian border, and French military spokesman Thierry Burkhard declared them "important air strikes" that targeted "logistics" bases.
Tessalit is one of the main routs into the Adrar des Ifoghas mountain range, an area filled with tunnels and caves which has been traditionally used by smugglers, and more recently by rebel leaders.
Hollande insists that "we do not foresee staying indefinitely," but there are already indications that the rebels are transitioning into a more straightforward insurgency, setting the stage for a long, ugly war in the desert north.
Last 5 posts by Jason Ditz