The militant faction holding large numbers of hostages in Algeria has reportedly offered to trade two of the American hostages in exchange for the release of Omar Rahman, a blind sheik held by the US for "inspiring" the 1993 World Trade Center bombings, and Aafia Siddiqui, a Pakistani scientist accused of shooting two US soldiers in Afghanistan.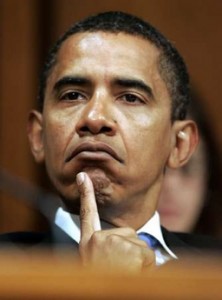 The US State Department has already ruled out the prisoner swap, insisting that the US "does not negotiate with terrorists." The fate of the Americans held in the siege remains a matter of intense speculation, but US officials seem to only be considering military solutions.
Two Americans reportedly escaped unharmed, while another, Texas resident Frederick Buttaccio, was reported slain. US official say his body has been recovered but declined to provide any information on how he died.
While most Western nations have been forthcoming with information about the missing and their interest in seeing the situation resolved, US officials have been coy about specifics, confirming that there are still some hostages but insisting further information could threaten their safety.
Last 5 posts by Jason Ditz