Hundreds of Israeli police and paramilitary forces swooped into the occupied West Bank today, ousting protesters from the E-1 region and destroying their tents, as Prime Minister Benjamin Netanyahu vowed to continue with plans to build new settlements in the area.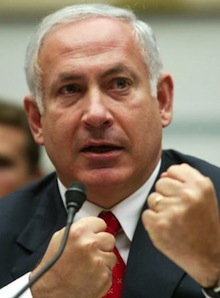 The E-1 region is small but significant because it was the only area linking the southern third of the West Bank with the rest that didn't have settlements on it, and was presumably part of a planned contiguous Palestinian state.
The construction effectively bisects the West Bank and ensures that there will be no links between southern and northern West Bank, if the Palestinians ever get a state. Netanyahu insisted they were never going to give E-1 up anyhow.
Though the planned construction has done enormous damage to the prospect of restarting peace talks and has sparked international condemnation, it has proven popular with the Israeli far-right, and at a time when far-right voters are extremely important to Netanyahu's reelection bid, it seems unlikely he will reconsider.
Last 5 posts by Jason Ditz