New financial statements from Engility Holdings of Chantilly, VA, reveal that the company's subsidiary, L-3 services, has paid out $5 million related to its role in the abuse of Iraqi detainees at the infamous Abu Ghraib prison.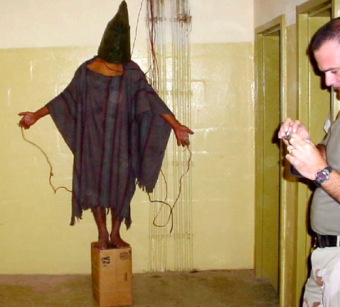 L-3 was one of two contractors sued for their roles in the torture of detainees. The other company, CACI, still has a case pending that is expected to go to trial over the summer.
"Private military contractors played a serious but often under-reported role in the worst abuses at Abu Ghraib," noted Baher Azmy, the legal director at the Center for Constitutional Rights, who served as a lawyer for the 71 detainees. He confirmed the payout.
The federal appeals court essentially saved the two lawsuits last year in May, throwing out arguments that the cases should be dismissed in deference to the executive branch's decisions to torture detainees during a war.