US Jewish leaders are riled up today at the news of al-Jazeera's planned acquisition of Current TV giving its English-language television news service access to American viewers, warning that allowing Americans access to the channel was a matter of extreme "apprehension."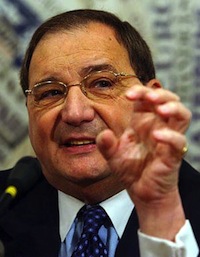 Malcolm Hoenlein, one of the heads of the Conference of Presidents of Major American Jewish Organizations, said he had even sought legal advice on the matter, but reported with a measure of disappointment that there did not appear to be a legal basis for his organization to forbid the sale.
Abe Foxman, the head of the Anti-Defamation League (ADL), went on to blast al-Jazeera in general as "troubling," saying the channel gives "anti-semitic extremists" access to American airwaves.
While the $500 million purchase of current will give al-Jazeera English enhanced access to US cable markets, overall distribution will still be a struggle, as Current was having a hard time getting onto many networks in the first place, and those struggles will increase with its sale. Time Warner has already announced that, with the acquisition of Current by al-Jazeera America (AJA), they will simply cancel Current, knocking it off their airwaves, instead of letting AJA on.
Last 5 posts by Jason Ditz