Iraqi troops were out in force today in the streets of Baghdad's Sunni neighborhood of Adhamiyah, keeping protesters at the Abu Haniya mosque from leaving the mosque's compound and demonstrating in the streets.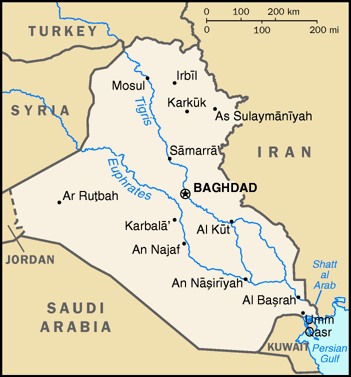 The protest came just days after Iraqi Prime Minister Nouri al-Maliki warned that his "patience" with public criticism of his style of rule was wearing thin, and that the government had "options" to punish those who continued to rally.
Despite the warnings, the protests continued in large numbers, with thousands at Abu Haniya alone, and demonstrations continuing across the Sunni-dominated western portion of Iraq.
Demonstrators have condemned Maliki, accusing him of moving against Sunni rivals in government while engaging in a campaign of systematic arrests of opponents by using the anti-terror laws as a political tool. The protests began in late December after the arrest of guards and employees of Finance Minister Rafie al-Issawi, a top Sunni cabinet member. The Maliki government claims that all of the captives have since confessed to being "terrorists."
Last 5 posts by Jason Ditz