With both sides expressing hope for dialogue while conceding the possibility that Iraq and its northern Kurdistan Regional Government (KRG) could be on the brink of a civil war, another incident has occurred near Kirkuk underscoring how close a shooting war might be.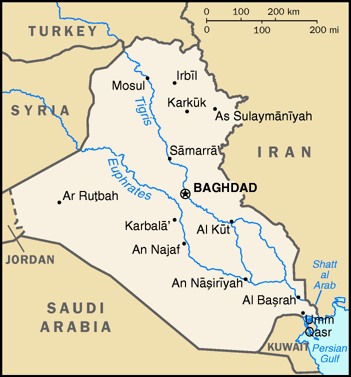 Indeed, shooting is already a reality, with troops from the Kurdish Peshmerga paramilitary opening fire on an Iraqi military helicopter that was flying overhead, reportedly taking pictures of Peshmerga military positions around Kirkuk.
There's no indication anyone was injured in today's shooting, which the KRG deputy military said was a warning compared to "tougher" reaction if such moves were repeated, but both sides are clearly moving from tense posturing in the area around Kirkuk into a combat zone.
The dispute over the area is long-standing, as it technically lies outside of the KRG's territory but in areas with a significant Kurdish population, which the KRG argues makes it part of their purview. In addition to the dispute over territorial rights, the rights to the oil fields are also a major issue, with the KRG attempting to sell off the rights to Exxon-Mobil, and Prime Minister Nouri al-Maliki threatening war to stop this from happening.
Last 5 posts by Jason Ditz