A new statement from European Union foreign ministers has condemned Israel's latest settlement expansion plans, expressing "deep dismay" at the policy and insisting that all EU treaties with Israel rest are explicitly applicable only to the 1967 borders.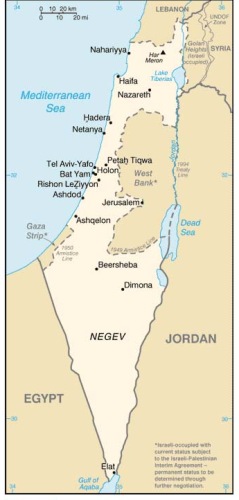 The reference to the 1967 borders could be significant, as some are saying it could lay the groundwork for EU sanctions banning products coming out of Israeli settlements, something which so far officials publicly insist isn't being considered.
EU criticism of settlements has gotten progressively more serious in recent months, with the last announcement seemingly the "last straw" and suggesting a major shift in EU policy against the far-right Israeli government's policy of building whenever it serves to spite the Palestinians.
Israeli officials are downplaying the seriousness of the comments, and slamming the European Union as "one-sided" in their criticism of the settlements, insisting history has "proven" that the Palestinians are exclusively to blame for the lack of peace deals.
Last 5 posts by Jason Ditz