Last week, Afghan President Hamid Karzai blamed the failed assassination of his spy chief Asadullah Khalid on conspirators in the Pakistani city of Quetta. He hinted that the Taliban attacker had help from the Pakistani government. The allegation has cast a grim shadow over the stormy ties between the two nations just days before a key summit.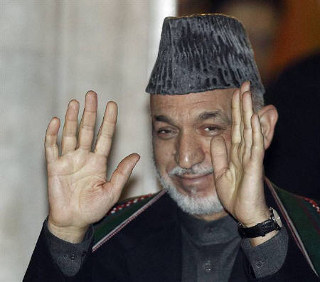 The summit on Tuesday and Wednesday in Ankara, Turkey, was supposed to be a huge step forward in a relationship which has been troubled virtually from the moment Karzai was installed by NATO occupation forces.
Yet now a lot of the talks are liable to center around Karzai's accusation, and the Pakistani Foreign Ministry, which initially offered to help investigate the incident, is now instead asking for evidence of the claims.
In many ways it is an old story, as Karzai has often responded to high profile incidents with a cursory blaming of Pakistan. The timing, however, couldn't be worse, as the Afghan government has been seeking Pakistani help to kickstart peace negotiations and seems to have a problem avoiding incidents that ruin those negotiations.
Last 5 posts by Jason Ditz