Tens of thousands continued to rally in Tahrir Square protesting against President Mohamed Morsi's edict declaring that none of his decisions can be reviewed by the judiciary, as well as the draft version of the constitution passed earlier today.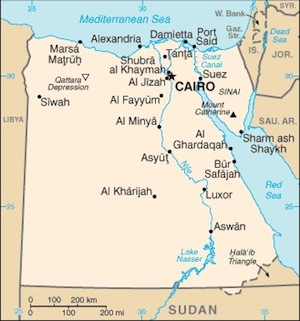 The protests aren't quite as big as the ones on Tuesday, but remain significant, with some opposition figures reportedly calling for further escalation of the demonstrations in the face of the constitution move.
Which is controversial because the constitution's passage will effectively end Morsi's edict, since it actually specifies what powers an Egyptian president does and doesn't have.
But exactly what the constitution means is also hotly debated, with one opposition figure insisting that the ban on military trials for civilians includes a major loophole allowing the military to claim anything that effects them can be controlled by them.
Last 5 posts by Jason Ditz