Major protests broke out today nationwide in Egypt, with many marchers condemning President Mursi's recent declaration of complete unchecked power, and they clashed with pro-Mursi demonstrators as well as police.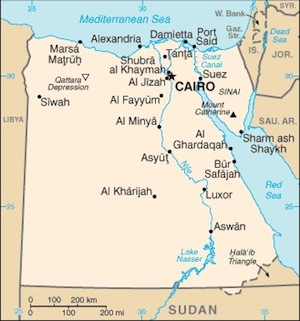 Marchers in Tahrir Square used the same "the people want to bring down the regime" chant that was so common during last year's revolution, while police responded violently. In other cities, protesters reportedly attacked Muslim Brotherhood members and burned one of the organization's buildings.
Clashes in some places continued late into the evening, while in Tahrir Square protesters staged an overnight sit-in. Despite the anger and violence, Mursi defended his edict, insisting it was a necessary part of his work of "social and economic stability," while downplaying the opposition.
Mursi had quite a bit of goodwill built up earlier this week in brokering the Gaza ceasefire, and seems to have burned through it and then some. It remains to be seen, with police harshly cracking down on dissent, if Egypt's protesters can sustain another protracted rally against an all-powerful president.
Last 5 posts by Jason Ditz