Despite early talk that a truce might be imminent today, no deal was signed by evening and Israel's cabinet remained split on whether to accept a draft proposal. With that stalling progress on the truce effort, Israeli forces continued to attack the Gaza Strip into the night. Rocket fire out of the strip has reportedly slowed in the early hours of Wednesday morning.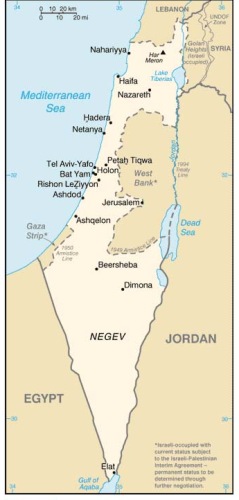 The death toll continues to mount, but very little appears to have changed over the course of the day, with Israel's cabinet remaining split on the question of a ceasefire deal and Egypt continuing to hold out hope that some sort of deal can be reached.
In the interim, the Israeli military appears to just be continuing the "policy" of recent days, bombing targets in the Gaza Strip with little to no meaningful indication that most are hitting anything but random sites.
Estimates on the ground put today's death toll at 26 in the Gaza Strip and 2 in Israel, with the vast majority innocent civilians. One Israeli soldier was among the slain, the first military casualty suffered by the Israelis since they began the war on Wednesday.
As the truce remains in a holding pattern, rhetoric coming out of the Obama Administration remains unchanged as well, with officials expressing hope for a deal while reiterating their unconditional support for Israeli attacks.
Last 5 posts by Jason Ditz