Israel's Foreign Ministry has ratcheted up its threats yet against against Palestinians over the possibility that they could be recognized by the United Nations General Assembly later this month as a "non-member state."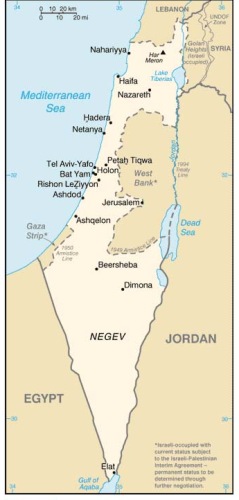 Now the ministry is not only threatening sanctions but has referred to the complete destruction of the Palestinian Authority and the forcible removal of Mahmoud Abbas as "the only option" possible if the Palestinians are recognized.
How close this is to being Israeli government policy is unclear, as Foreign Minister Avigdor Lieberman has been calling for Abbas' ouster for months, seemingly just for the heck of it, but as the number two on the ruling Likud-Beiteinu list, he may have the influence to force this through.
On the other hand, some officials in the Foreign Ministry say another proposal is being considered that would offer some measure of Israeli recognition for the Palestinians if they totally give up on UN recognition. With the UN vote scheduled for November 29, that deal is not finalized though, and it will be difficult to convince the Palestinians of its sincerity at the last moment.
Last 5 posts by Jason Ditz