In December 2008, Israel last invaded the Gaza Strip. Just two months later, the far-right parties in Israel were swept into office in the February 2009 vote, on the back of anti-Arab sentiment and promises of even more bellicosity.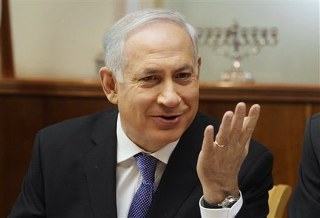 Here we are again, two months ahead of Israel's January 2013 vote, and Israeli politicians are once again debating the possibility of invading the strip, with a major left-right split on the question.
Opposition leaders like Labor's Shelly Yacimovich say that it is "not the right time" for such an invasion, and a petition among center-left MPs has set the stage for a Thursday meeting in the Knesset on the possibility of the war.
Israel's hawkish right, led by Speaker Rueven Rivlin, who insists that the election shouldn't get in the way of a perfectly good war and Education Minister Gideon Sa'ar, who insisted Israel's opponents would face war "over and over again," seem pretty good with the timing.
And while the Knesset debates the merits of war, Israel's cabinet and military leadership have been holding a series of meetings with quite a different take. Escalation is a foregone conclusion there, with the split between those who want a dramatic increase in air strikes and those who want a ground invasion, and Prime Minister Netanyahu pushing a last minute PR campaign in the international community to see how much of a war he can get away with.
Last 5 posts by Jason Ditz