At least 33 people were killed and 56 others wounded today when a suicide car bomber drove into a crowd of soldiers near the entrance of the Taji military base in Iraq. The vast majority of the slain were soldiers, with some civilians who were driving minibuses to transport soldiers home also slain, as well as recruits who had yet to sign up.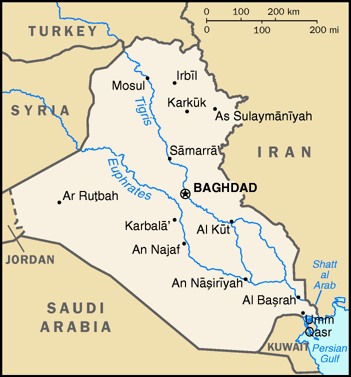 Officials at the Kadhimiya hospital, near the base, say that the toll is likely to rise, and a large number of the wounded appear to be gravely so in one of the deadliest single attacks in Iraq so far in 2012. It is at least the worst since July, when coordinated bombs killed 42.
The attacker appeared to pick the moment which would cause the most casualties, attacking in the crowded parking lot during a shift change. So far there has been no claim of responsibility for the attack.
Security forces have been searching neighborhoods in the surrounding area of Taji, a Baghdad suburb, but so far don't appear to have turned up any leads on the attack. The assumption is that this is another of the growing attacks by al-Qaeda in Iraq (AQI), which has been experiencing a resurgence since the Syrian Civil War broke out.
Last 5 posts by Jason Ditz