Palestinian Authority leader Mahmoud Abbas is continuing to try to retreat from comments he made last week indicating that the Palestinian right of return only extended to the 1967 borders, a comment which has sparked angry condemnations and Hamas a chance to score political points by lashing him.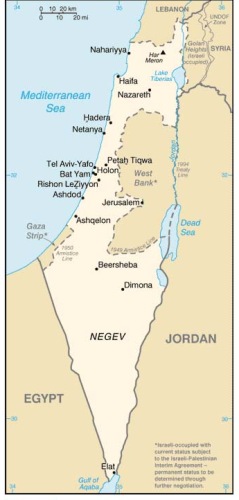 Today Abbas disavowed his own comments, insisting "I have never and will never give up on the right of return," and that his comments that he doesn't have a right to live in Safed, the town inside Israel where he is from, is "a personal stance" that doesn't mean anything.
His comments were seen by analysts as an attempt to be conciliatory with Israel, but Prime Minister Benjamin Netanyahu has criticized Abbas for the comments at any rate, so it doesn't seem this was successful.
Former Foreign Minister Tzipi Livni, in comments aimed at criticizing Netanyahu for his position, seemed to make matters worse for Abbas, insisting the Palestinian leader has held essentially this position about the right of return since at least 2008.
Last 5 posts by Jason Ditz