Hamas looks to be capitalizing on growing Palestinian anger toward Palestinian Authority leader Mahmoud Abbas today, lashing him for yesterday's comments given on Israeli Channel 2, in which he appeared to disavow in part the right of return, a key Palestinian issue.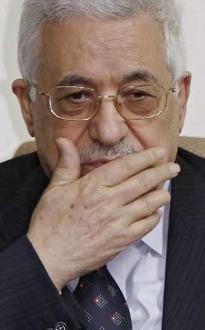 The "right of return" refers to the issue of Palestinians expelled from their home cities and whether they will ever be allowed to return. Yesterday Abbas insisted territorial claims extend only to the pre-1967 border, and disavowed claims for a right of return to cities outside those boundaries.
During Israel's 1948 war of independence, hundreds of thousands of Palestinians were expelled from their homes, fleeing en masse to neighboring areas. An annual day to commemorate the expulsion is held among Palestinians called al-Nakba Day, though its commemoration is officially banned in Israel.
This remains an issue because while large numbers of these people fled to Gaza and the West Bank, others fled elsewhere, and many remain, generations later, in refugee camps in nations like Lebanon and Syria, assuming they will be allowed to return to home villages long since destroyed.
Abbas' position, which stakes out Gaza and the West Bank as Palestine and gives up on territorial claims inside Israel, is likely to alienate a lot of Palestinians, particularly those living in refugee camps to this day. He seemed to be counting on this as a conciliatory move toward Israel, but with Israel's political leadership's own split being between disavowing the right of return and disavowing the existence of Palestinians in general, it may not ring as such to them.