The previously delayed joint US-Israeli missile defense drill has finally begun, with some 3,500 US troops deployed across Europe and Israel to take part alongside 1,000 Israeli troops.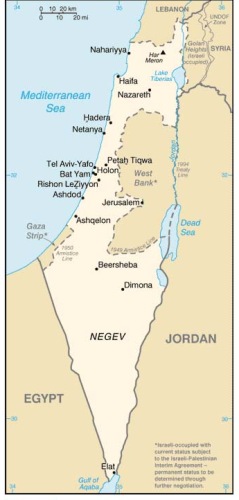 The exercise centers around defending Israel in the event of a multi-front attack from mortar fire, short and long-range missiles. Though officials deny any specific scenario, it is widely seen as preparation for an Iranian retaliation to an oft-threaten Israeli attack.
The drill is expected to last around three weeks and is being called the single largest joint US-Israeli military exercise in history. US troops began arriving in Israel for the drill early last week.
Initially planned for early spring, the drill was postponed indefinitely at the behest of Israeli officials, saying that regional tensions made it an inopportune moment for such an undertaking. How the current moment, with Lebanon in a state of unrest and Syria's civil war getting worse, is conceivably any less "tense" regionally is unclear.
Last 5 posts by Jason Ditz