Gunmen surrounded the mosque in the village of Dogon Dawa, in Nigeria's Kaduna State today, opening fire on worshipers leaving after the early call to prayers, killing at least 24 people and badly wounded several others.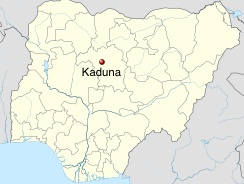 Police sought to downplay the situation, claiming only 12 people were killed, but local officials said that 24 corpses were actually found in the village, along with shell casings suggesting that the attackers had heavy assault rifles.
State security officials also denied that the attack was religiously based, even though it targeted a mosque, saying they believe it was a simple case of robbery on a significant scale.
Oddly, the reaction of Nigerian troops was to cut the rural area off from the rest of the state, preventing aid agencies from sending help to the wounded in the village and forcing them to fend for themselves.
Last 5 posts by Jason Ditz