In addition to a major US drone strike earlier today, Pakistan has also had to deal with three significant vehicle bombing attacks against targets in the nation, with at least 25 people killed and another 45 wounded in the incidents.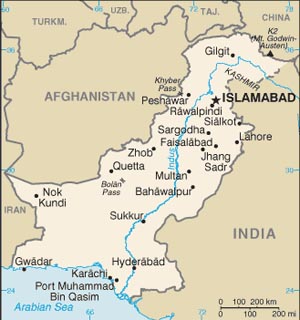 The single largest bombing hit Sibi Town, in the Balochistan Province, where a rickshaw bomb was detonated in a crowded commercial area, killing 11 people and wounding another 25, several of them seriously.
The other two attacks were smaller, one hitting Balochistan and the other hitting Orakzai. The overall death toll of the two strikes was 14 killed, with another 20 reported wounded.
No one has yet claimed responsibility for any of the attacks, though officials speculated that the Pakistani Taliban might be responsible in Orakzai. Several secessionist movements are also active in Balochistan, and any of them might be the culprits.
Last 5 posts by Jason Ditz