The Tehreek-e Taliban Pakistan (TTP) attacked a checkpoint manned by Pakistani soldiers overnight, killing eight and wounding six others, and sparking a multi-hour gunbattle that also left at least 18 of the TTP fighters dead.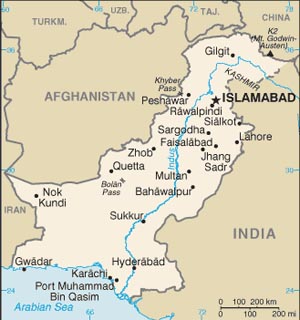 Pakistan's military has recently launched a new offensive against South Waziristan, where the fighting took place, and the TTP claimed they had beheaded some of the soldiers that they killed in the ambush, though the military has yet to confirm that.
The US had initially claimed the offensive was going to be against North Waziristan, which they have long demanded be invaded, and the panic led to thousands of civilians fleeing that area. In the end, the Pakistani military shied away from the direct offensive, and instead hit villages in South Waziristan but near the North Waziristan border.
Pakistan has regularly launched offensives in South Waziristan, Orakzai, and other tribal agencies, but has rarely achieved any tangible results from them, as the militant factions usually just transition into whichever areas the military isn't attacking at any given time.
Last 5 posts by Jason Ditz