31 "green-on-blue" attacks so far in 2012, including 9 in an 11 day span earlier this month, has NATO panicking and the Karzai government seeking answers, or at least excuses. As usual when Afghanistan needs to explain something, they're blaming Pakistan.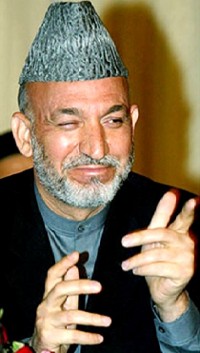 Top Karzai advisers were quoted as saying that Pakistan is "recruiting young Afghans to enlist in the army and police" and then eventually launch attacks on occupation forces. They said Iran is also suspected of doing the same.
At virtually the same time, President Karzai was in the middle of a telephone conversation with Pakistan's latest Prime Minister, Raja Pervez Ashraf, and promising to do everything he could to improve ties.
The tensions between the Afghan and Pakistan governments are almost entirely a function of the worsening security situation in both nations, with the Afghan government always blaming Pakistan and the Pakistani government blaming the assorted forces occupying Afghanistan.
Last 5 posts by Jason Ditz