A local Afghan police commander is coming under scrutiny tonight after it was revealed that he rounded up civilians in Uruzgan Province, including children and the elderly, and summarily executed 17 of them on charges of "Taliban ties."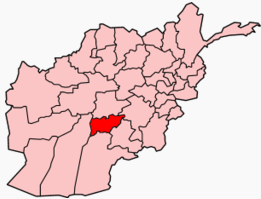 According to provincial officials, the commander forced 20 civilians from their homes before he began the executions, and other police under his command reportedly took part in the attack.
Perhaps the most shocking aspect of this massacre is that provincial assembly officials say that the commander has not been arrested, because he has long-standing support from NATO occupation forces who would not allow them to move against him. Officials said they have petitioned the Karzai government about past abuses by the commander and are once again calling for his removal.
The attack on civilians was apparently "retaliation" for a recent Uruzgan bombing targeting other police. The national Interior Ministry, which would normally be responsible for reacting to massacres, does not appear likely to do, saying that despite eyewitness accounts and confirmation from top provincial officials they don't believe the massacre really took place, and they have labeled everyone killed as a Taliban per the police report.
Last 5 posts by Jason Ditz