A solid month of legal battles appears to have come to a conclusion today, with Egypt's high court ruling that President Mohamerd Mursi's decree reinstating parliament is invalid, and that parliament is once again dissolved.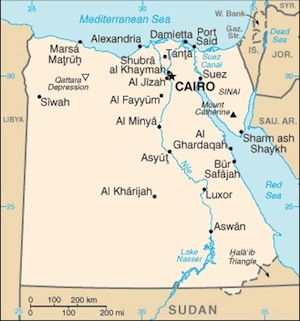 Parliament was ordered disbanded the day before the presidential election, and Egypt's military junta declared itself the sole legislative power in the nation. After Mursi's victory he has repeatedly tried to order the parliament back into session, but other than a brief meeting on July 10, they have remained barred.
The junta praised the court's ruling, saying that parliament is "invalid" and that the ruling proved the importance of the constitution. Interestingly enough that parliament was supposed to draft the new constitution, and Egypt doesn't really have a functioning constitution at the moment, rather relying on whatever the junta and top Mubarak-era courts insist is the de facto law of the land.
The ruling forestalls plans for the parliament to meet again on Saturday, but sets the stage for another battle between Mursi and the junta, as the president continues to try to figure out what, if any, powers his office actually has.
Last 5 posts by Jason Ditz