US drones fired six missiles today at a house in the Khushhai Turikhel of Pakistan's North Waziristan Agency, toppling a large house and destroying two vehicles. At least seven people were killed in the attack, and more could also be buried under the rubble.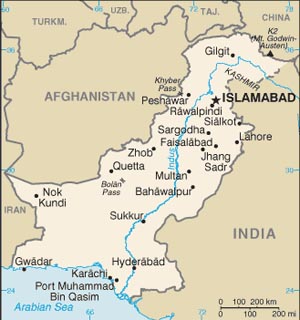 The identities of the slain are entirely unknown, but security officials termed the slain "suspected militants," as is standard operating procedure whenever the US levels a home in the area.
The strike comes just days ahead of ISI chief Lt. Gen. Zaheer ul-Islam's high profile US visit, where he is expected to meet with top CIA officials with the drone program as a major topic of discussion.
Pakistan's government has publicly opposed the strikes in recent months, warning that they are creating far more militants than they are actually killing. The US has ruled out ending the program, however, insisting it is irreplaceable.
Last 5 posts by Jason Ditz