Pakistan had only reopened the border to Afghanistan a few weeks ago, and traffic was just finally starting to approach pre-November levels when Pakistani officials announced another temporary closure today, citing security concerns.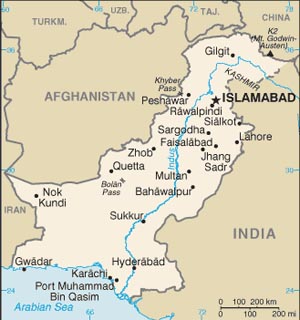 The new closure is a response to the Jamrud attack on Tuesday, in which unknown gunmen attacked a convoy of NATO supply trucks heading to occupied Afghanistan, killing a driver.
Behind the diplomatic tensions and the reliability of the route, this underscores the reason the US was looking to open alternative, more expensive routes to Afghanistan in the first place: Pakistan's route is enormously dangerous.
Officials say they don't expect the new closure to last long, but there's no reason to expect they'll actually solve the problem either, so brief closures related to security threats, a common occurrence over the past several years, are likely to continue to crop up from time to time.