US drones attacked a house in the Dre Nishtar area of Pakistan's North Waziristan Agency earlier this evening, destroying it and killing six people who were inside, wounding two others.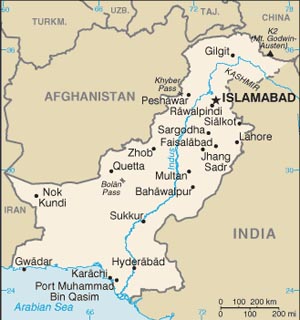 Local officials say that the identities of the victims are totally unknown, and unlike those in more commonly attacked portions of North Waziristan they didn't refer to the slain as "suspects," simply saying they are in the dark about the identities.
It is the first attack in nearly two weeks, and comes amid a growing debate in the US over whether or not the drone strikes, which officials routinely talk about, are "classified" or not.
The strikes are also a part of the discussion with Pakistan on reopening the border with Afghanistan. Pakistan's parliament demanded an end to the strikes, but the US insists that not only will they never stop, they also will never apologize for the attack that killed dozens of Pakistani soldiers in November.