Last night, the Yemeni military insisted that it had no timeline for entering the town of Jaar, fearing booby traps at all of the entrances. Today, it is claiming total victory over Ansar al-Sharia, and that both Jaar and Zinjibar have not only been occupied but "completely cleansed."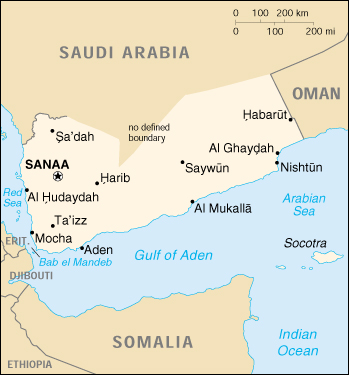 Military spokesman Ali Saeed Obeid termed the victory "an astounding defeat for al-Qaeda," and said that it proved that the Yemeni army had resolved its internal tensions from earlier in the year and were operating efficiently.
Ansar al-Sharia issued a statement confirming that they had withdrawn from Jaar, saying it was done for humanitarian reasons because of the military's constant targeting of them inside the town, and promised revenge on the military.
Ansar al-Sharia has been in de facto control of the province since June of last year. Though military statements presented the capture of Jaar and Zinjibar as an absolute victory, others are saying that there is likely to be considered fighting going forward, as the militants retain considerable power across the province.
Last 5 posts by Jason Ditz