Afghan President Hamid Karzai criticized a US promise to restrict airstrikes as insufficient, saying that he is demending an immediate and complete ban on all strikes against all civilian homes nationwide.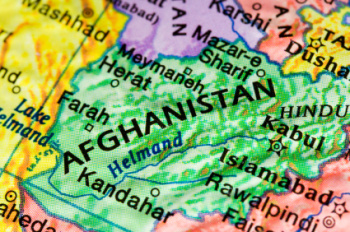 Karzai insists that the US agreement with his government, which governs the US occupation through the end of 2024, mandates such a ban. US officials have insisted that they would only restrict the strikes but never ban them.
The US "restriction" pledge was vague, saying that they would only launch strikes in the event that other means of attacks on homes were not available. This presumably meant that the US would only bomb houses if they felt they couldn't launch a ground raid on them.
Karzai insisted that this was a ridiculous move, and that there was no good reason for the US to bomb known civilian homes, even if they were coming under attack from militants that they thought might be in those homes. Last week a NATO airstrike in Logar destroyed several homes in a village, killing 18 civilians.
NATO downplayed the significance of the killings, with Lt. Gen. Curtis Scaparroti saying that the number of civilians bombed is actually comparatively rare if one considers that NATO launches dozens of bombings every single day. The Pentagon data, as reported by the general, was that of the 3,531 airstrikes launched so far this year, only 19 actually hit civilians and that "it's never intentional."
Last 5 posts by Jason Ditz