At least 21 people have been killed and 19 others wounded today in the Pakistani city of Peshawar, when a bomb planted underneath a bus for government employees was detonated, destroying the bus in a huge blast.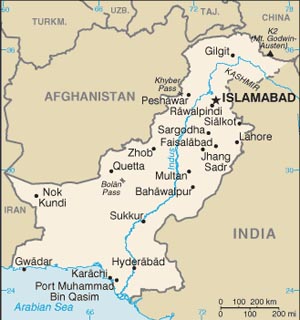 Experts say that the bomb contained around 18 pounds of explosives and was set off by a timer. So far no group has claimed credit for the attack on the bus, which was headed to the nearby city of Charsada.
The bus belonged to the Civil Secretariat, and while officials say that almost everybody on the bus was a government employee, there were also a few other people who were private passengers using the bus for transportation.
Pakistan's Information Minister said that it had yet to finalize the number of people slain, and that at least five other people are in critical condition, so the toll could well rise further.
Last 5 posts by Jason Ditz