Daily death tolls continue to pour in from the southern Yemeni province of Abyan, with reports of 50 people killed today alone as Yemeni helicopter gunships pounded the town of Jaar, which has been the focus of the past few weeks of the operation.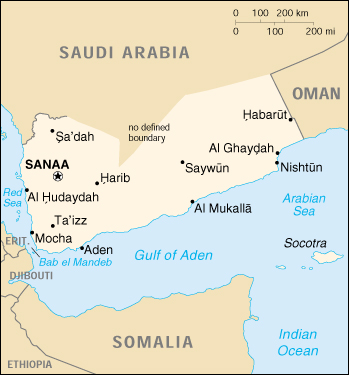 The Yemeni Army reported 25 "al-Qaeda" slain in the attack, and ended their statement there. Residents of Jaar said that 20 members of Ansar al-Sharia and five members of a pro-government militia were also slain in the fighting.
Over the weekend, Yemeni ruler Major General Abd-Rabbu Mansour Hadi claimed that victory in the Abyan Province was imminent and that the entire province would be cleansed in a matter of days. Needless to say, no territory has changed hands since then, and the fighting has produced double-digit death tolls every day.
US troops have been reportedly coordinating the Abyan offensive, aimed at regaining control of Abyan for the regime after a full year under Ansar al-Sharia's de facto rule. US drones have also launched regular attacks against the towns of Jaar and Zinjibar.
Last 5 posts by Jason Ditz