The fighting in the Abyan Province continues to escalate over the weekend, with Yemen's military claiming "at least 62 militants" killed on Saturday alone, bringing the week-long toll to several hundred. Everyone slain has been officially labeled "al-Qaeda" by Yemen's Defense Ministry, though in many cases they have been bombarding densely populated areas.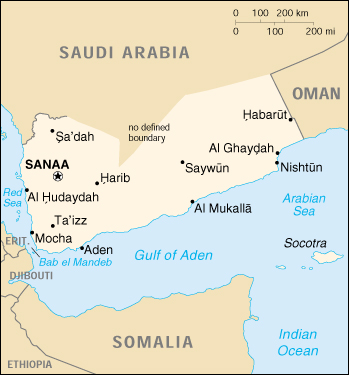 The US has been launching drone strikes against targets in the Abyan Province for months now, and has played a role (exactly how big is a matter of some debate) in helping the new Yemeni regime launch the huge offensive aimed at conquering Abyan, which has been operating as a semi-independent emirate since last June.
Secretary of Defense Leon Panetta downplayed the seriousness of the situation in the country, however, saying that the US doesn't need "boots on the ground" in the country and that the constant US air strikes against Yemeni territory are sufficient.
"We've been successful," Panetta said of the air war. No mention was made during the interview of the US boots already on the ground in Yemen, which Pentagon statements have made reference to for months and which were formally confirmed just two weeks ago.
Indeed, some official reports about the current Abyan Province offensive suggest that the US troops on the ground are organizing the offensive, and helping Yemen's military to select targets to attack.
Last 5 posts by Jason Ditz