Previous attempts to shrug off the closure of the Pakistani border to war materiel seem to be crumbling, as a new Pentagon report warns that Pakistan's refusal to let NATO use it for supplying its occupation is a "strategic concern."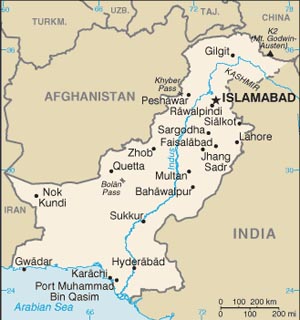 The report goes on to say that "thousands of tons" of military equipment, including weapons and vehicles, are "stranded" on the Pakistani side of the border, and that the Afghan military is facing "increasing shortages" because of this.
Pakistan closed the border on November 26, when US warplanes attacked a pair of Pakistani military bases. The border remains closed, and Pakistan's parliament has conditioned its opening on a pledge from the US to stop attacking targets inside Pakistan, including ending its drone strikes.
The White House has ruled out ending the drone strikes, insisting they will continue no matter what, but did say that it is "considering" an apology for killing 24 Pakistani soldiers in the November attack.