After letting slip the plan for an early election in Israel, the nation's media is in a frenzy of speculation today about what will happen in the contentious vote, and particularly what will happen to Prime Minister Benjamin Netanyahu and the Likud Party.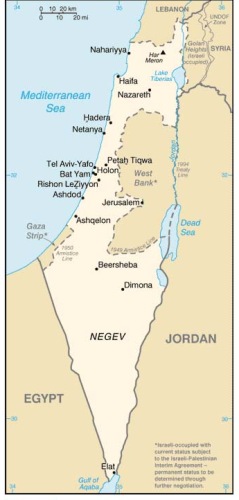 Likud is predicting a "landslide" victory that would give them an overwhelming plurality in the Knesset, some even hoping for a 50+ seat win, huge in a parliament of only 120 seats.
Yet Netanyahu has come under growing fire from top former security officials, condemning him as a "messianic" figure leading Israel down the path of an unnecessary and dangerous war with Iran. This issue will undoubtedly be central in the election, and while Likud seems confident that pro-war is the winning side, the public may not be.
Foreign Minister Avigdor Lieberman's far-right Yisrael Beiteinu party is also predicting major gains, anticipating that it could pass center-right Kadima and become the #2 party in the country. It will center its election on the goal of conscripting ultra-Orthodox into the military, with an eye toward forming a 100% secular coalition with Likud, forcing the religious parties out and recreating the coalition as an ultra-hawkish bloc.
Kadima is predicting some losses, but this isn't necessarily going to mean a move away from the center, as the newcomer Yesh Atid Party looks to get ready for its first vote. The party, founded by popular journalist Yair Lapid, is shaping up to be the successor to the free-market liberal Shinui Party, and is expected to secure a meaningful number of seats if it can get ready in time for the surprisingly early election.
Last 5 posts by Jason Ditz