There was more fighting today in the southern Yemeni province of Abyan, as the military launched an offensive aimed at capturing a neighborhood in the capital city of Zinjibar, a relatively small city that has been under control of the Ansar al-Sharia for nearly a year.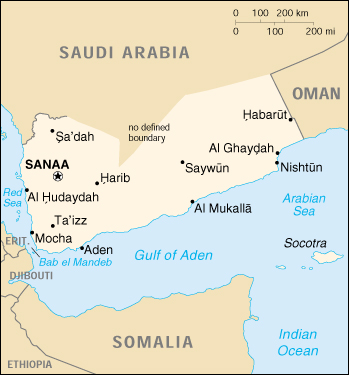 The official military figures for today indicated that 19 "al-Qaeda linked militants" were slain in the attack, and the statement made no mention of any military deaths. Officials did confirm that at least two soldiers were killed and four wounded early in the day, however.
The statement did not specify the reason for the attack, but the Yemeni military has been fighting in the northern half of Abyan for over a week, with bloody battles in the strategically key town of Lawder and the surrounding area. Lawder lies on the one highway in Abyan, which connects Zinjibar with the northern areas of the country.
The latest fighting is unique in the history of battles against Ansar al-Sharia in that the Yemeni military seems to be holding its own. Previous rounds of fighting have seen the military decisively defeated, to the point that there were reports of morale suffering enormously in the nation's army.
Last 5 posts by Jason Ditz