Palestinian Authority Prime Minister Salam Fayyad did not attend today's scheduled delegation meeting with the Israeli government, instead sending chief negotiator Saef Erekat with a five page letter reiterating the Palestinians' hopes for the peace talks and detailing the demands their side has.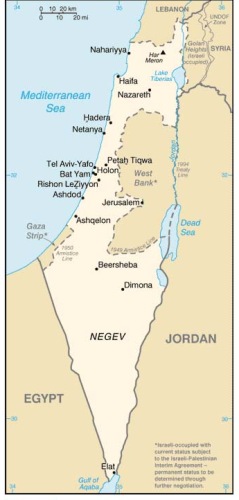 The demands are nothing new – calling for a halt to settlement construction in the occupied West Bank and saying that the 1967 borders should be the initial basis of negotiations for the two-state solution.
Israeli officials have naturally ruled out both conditions several times, saying that the 1967 borders are "indefensible" and that they will never again agree to a settlement freeze after ending a partial freeze in September 2010, which marked the end to the last round of peace talks.
Both sides have expressed doubts over the prospect of the next round of talks accomplishing anything, and seem more interested in spinning the upcoming failure as the other side's fault.