When President Obama told Pakistan's Prime Minister Yousef Raza Gilani he was "not ready" to stop attacking targets inside Pakistan, he apparently wasn't kidding. Today, a US drone attacked a site in Miramshah, North Waziristan, killing four and wounding three others.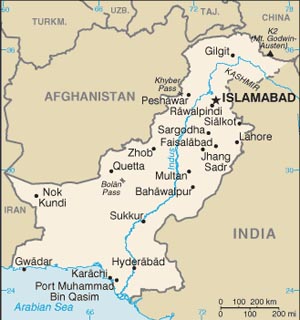 The attack hit overnight, with local security officials estimating the time at 3:00 AM. It struck a house and burned it to the ground. The house was in the commercial district of the town, and the identities of the suspects are unknown.
The attacks are one of many things fueling massive anti-US sentiment in Pakistan, and members of parliament are pressing for a resolution to explicitly link the end of US drone strikes to any move allowing NATO to move supplies through the country again.
NATO supplies were halted in November after US warplanes attacked a pair of Pakistani military bases. The US has repeatedly said since then that its expects Pakistan to reopen the supply route "soon," but the strikes continue to fuel anger, which is making such a reopening politically impossible.
Last 5 posts by Jason Ditz